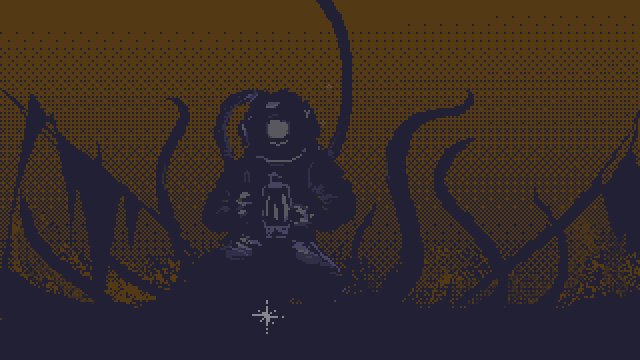 Did you know that over 80% of the ocean is still unexplored?
Howdy! I used to have a developer blog on a now defunct website and I feel like I need one to keep my thoughts organised without bombarding Twitter. 
Let's recap a little:
A while ago I had an idea for an underwater pixel horror game. I originally worked on it with Construct 3 but decided to give GameMaker Studio 2 a try. I decided I maybe want to go for that though I found that the visual coding in Construct was really neat. Having tried C3 and then GMS2, I liked GML! I figured coding was inescapable for some aspects so why not stick with something quite similar to C# rather than JS (the alternative language for Construct).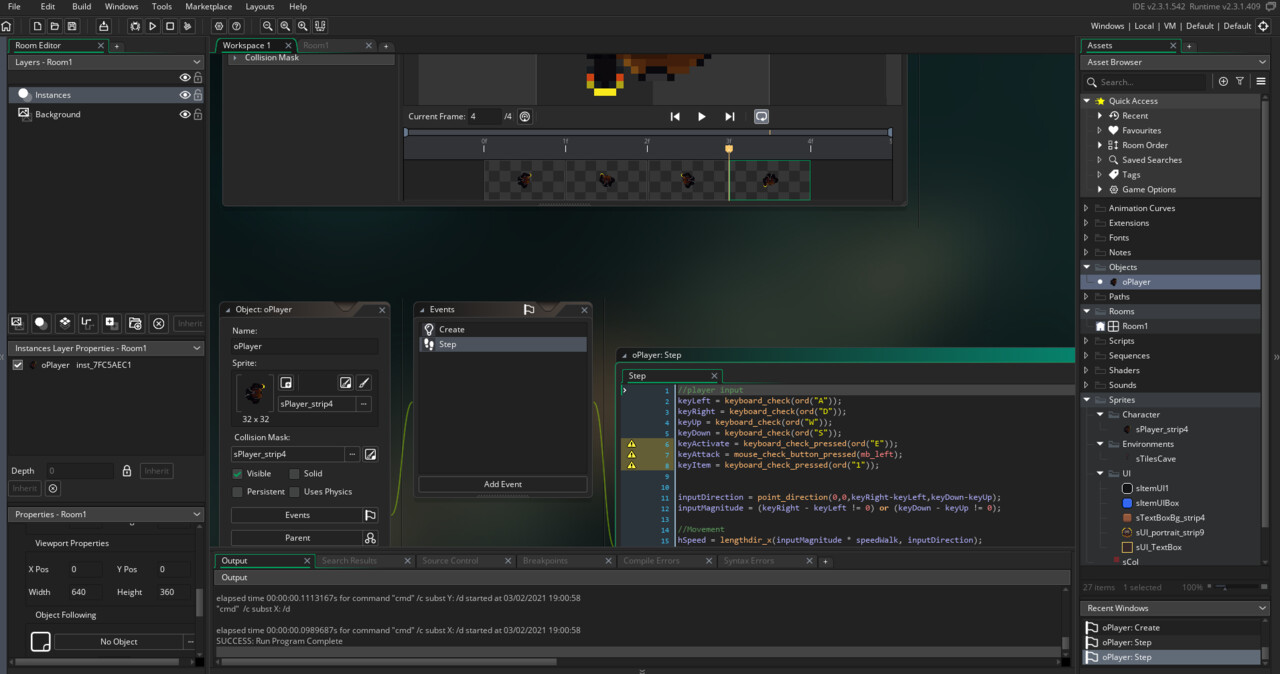 In this time I've also 
done a jam game

Ideated and made a base for a weird comedic visual novel

Spent too much time and money on WH40K
Dabbled in game music
Played all the games that could give me inspiration
Played all the other games in my backlog just because they're great
and 
Somehow tried to work a 9-5 every day minus Fridays, which is the day I can do all those things.
So now I'm trying my best to convert what I did from Construct 3 to GMS2, it's not very difficult since I didn't get super far, a lot of the work I did stayed in the planning phase. My biggest obstacle was setting aside my need for everything to perfect because dang it, it just can't be at this point. The art is all gonna be a bunch of placeholders and there is always room to make things better later. I've gotten better dealing with the mental blocks. 
Okay, now that you are all caught up, I'll try to put a post up every weekend, since that is where I do most of my work. Currently I'm doing some test environments and I'm kind of excited to try how the fog of war and cone of light would work in GMS to make the atmosphere spooky. 
That's it, thank you for reading!
Janet.